Festive Fun at New College Group – Liverpool
It's the most wonderful time of the year! New College Group Liverpool is celebrating the holiday season with loads of social activities – plus there's so much going on in the city, it's a great time to explore and meet new people.
Throughout December
The Snowflake Trail
Open now, follow the map along Jack Frost's Snowflake Trail to see Liverpool transformed by beautiful winterscapes and see familiar streets as snowstorms of light and sound.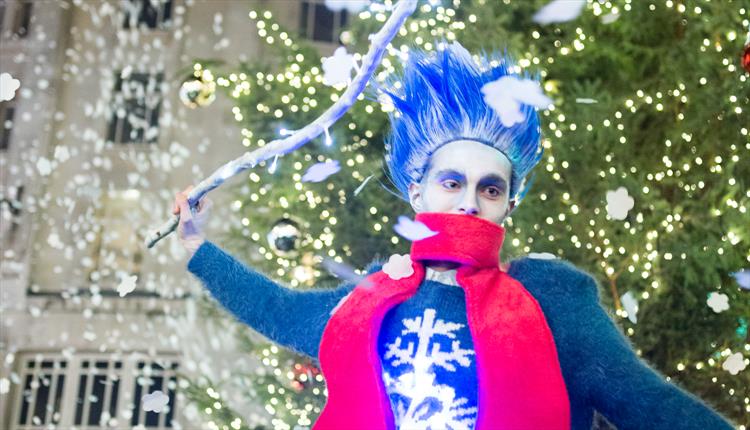 Solve clues included in the trail map to win prizes all through December.
16th to 20th December
Festive Photo Fayre at Open Eye Gallery
Some of the UK's finest photography traders will be present at the North West of England's only gallery dedicated to photography and related media.
Open Eye will host stalls from independent photography book publishers and will be showcasing self published books, emerging photographers and clothing featuring photo-real imagery. Photographers and photo-enthusiasts alike can enjoy the ever-changing exhibition over the Festive Photo Fayre and sample  great coffee and cake from Bold Street Coffee's mobile coffee cart.
18th December
A Christmas Carol at The Lantern Theatre
Brimstone Theatre and Thingwall Music & Drama present their interpretation of the classic Charles Dickens story "A Christmas Carol". Watch as mean, old Ebenezer Scrooge is surprised on Christmas Eve and transformed into a kinder, gentler man.
Tickets cost £6.50 and are available at The Lantern Theatre's website
21st December
Liverpool City Centre Walking Tour
Whether you're new to the city, or are already familiar with its fabulous sights, this tour is a great way to really experience Liverpool. Steeped in history and recently awarded Unesco's "City of Music" honour, exploring the city's landmarks at this time of year is made even more special.
– View NCG's Social Calendar –
23rd December
Ice Skating at Liverpool One
The popular Ice Festival has returned to Liverpool for another year of festive fun. Lace up your boots and put your best skate forward at the open air Ice Rink.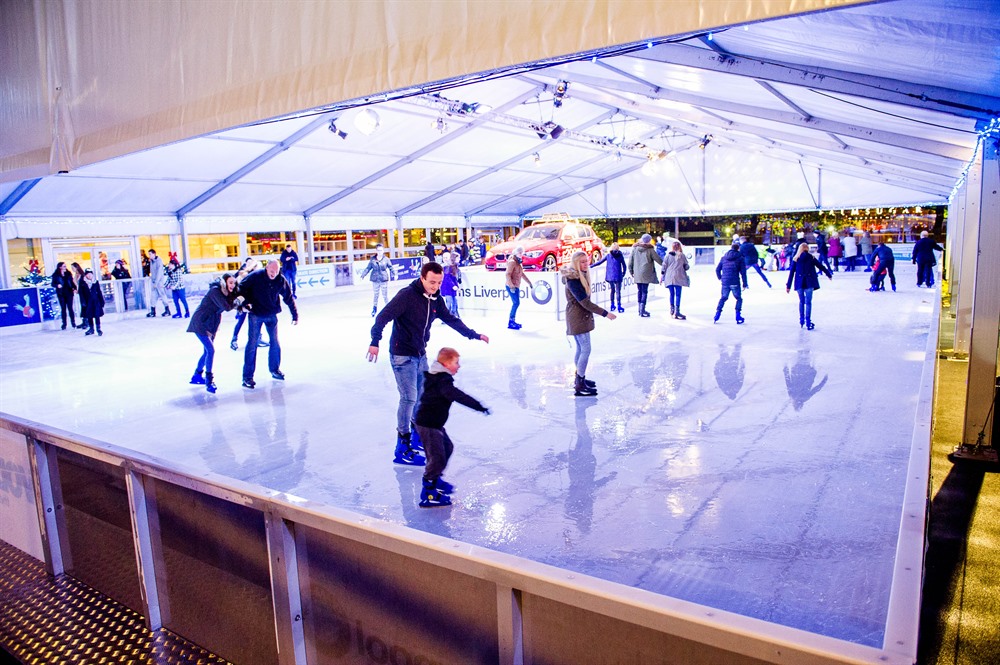 Situated in Chavasse Park, just a few minutes' walk from the college, we'll be enjoying a skate next to the Ice Bar and the Apres Lodge. It's also home to the UK's largest real Ice Slide offering a slippery, speedy ride six meters above the festival
– View NCG's Social Calendar –
Keep up to date with all the latest events via New College Group Liverpool's social calendar or take a look at the leaflets located in reception on the information rack.