NCG is excited to announce the launch of NCG Dublin!
NCG is very excited to announce the newest school in our collection – NCG Dublin!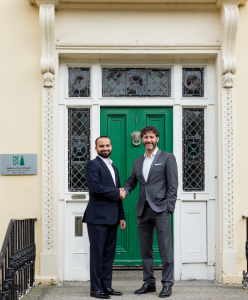 After 7 successful years of NCG Manchester and 2 successful years of NCG Liverpool, NCG Dublin English language school will the latest and third language school in the NCG collection.
The school is located in Dún Laoghaire in County Dublin, a beautiful seaside town a 20 minute DART ride away from Dublin city centre. The boutique language school will have the same beautiful interior and high-quality facilities that students enjoy in Manchester and Liverpool.
Our Managing Director, Sadiq Basha, is excited about NCG's expansion to Ireland: "Dublin is an exciting place with a fascinating history. Our new school's location in Dún Laoghaire will offer students a lovely seaside location with quick public transport links to the heart of Dublin city centre."
Take a look at our Dublin English Language School here
Dublin is an exciting city – the capital of Ireland, the only English speaking country in the Eurozone. It has a rich history, especially when it comes to the English language. Some of the most famous poets and writers in English literature came from (and wrote about) Dublin! It will make for an inspiring place to learn English.
Students and agents with questions about applying to NCG Dublin can get in touch through the usual channels and send enquiries through to study@newcollegegroup.com.