Students lean into learning with tech-based learning at New College Group
At the New College Group, we constantly strive to deliver the most engaging, innovative and technologically enhanced learning environment for our students. We're extremely proud to now be bringing the latest devices in to our schools and offer a higher level of tech-based learning to our students than typically found in the ELT classroom.
Introducing New College Group's Techno-Hubs
Our state of the art techno-hubs in Liverpool and Manchester are large and welcoming spaces. Tables accompanied by soft and comfortable seating provide students with access to fully interactive tablets, complemented by the Prowise digital whiteboard. This affords them the opportunity to 'lean into' their learning, for more engaged lessons.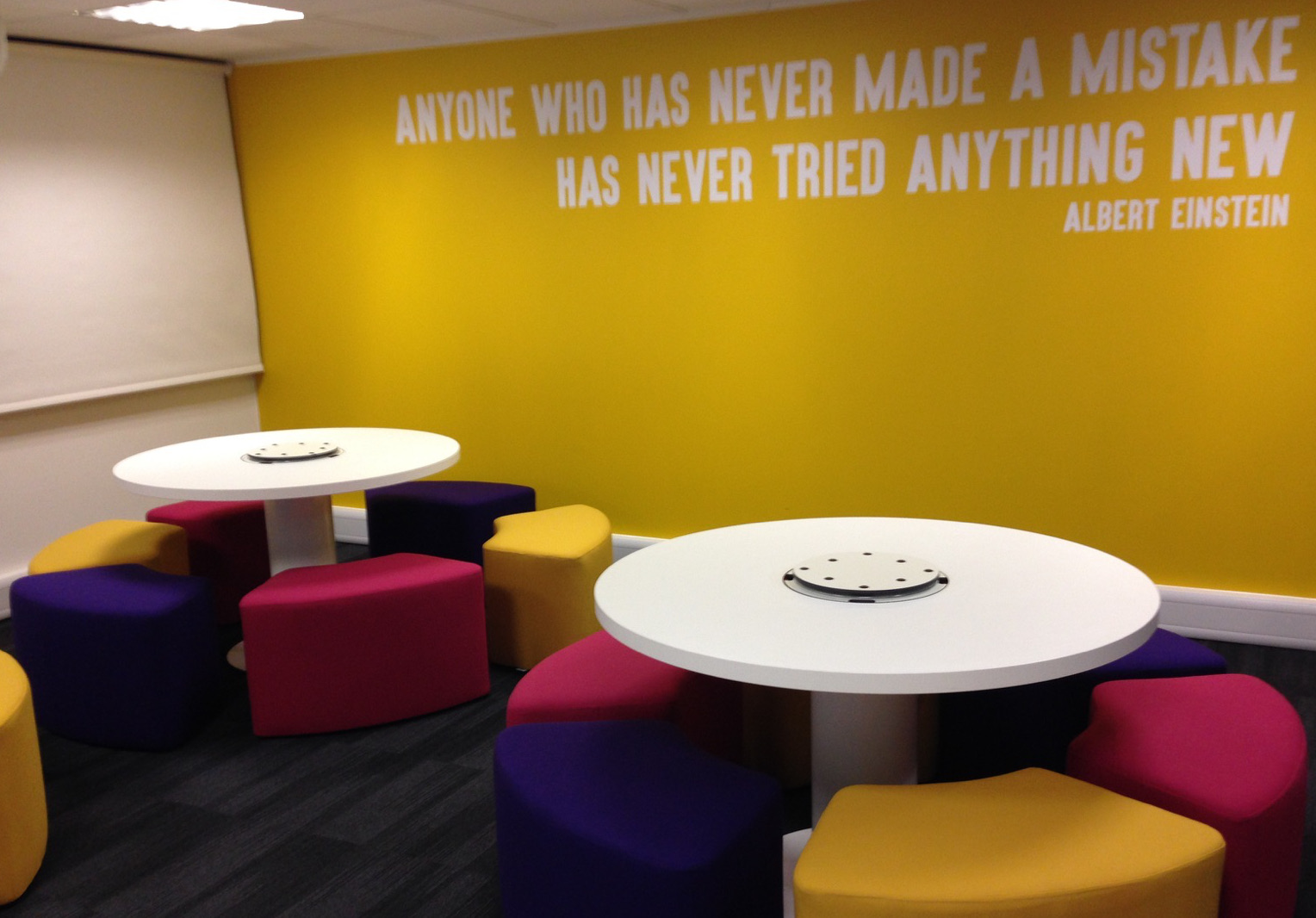 Each techno-hub's space also has an inviting beanbag area, which provides the perfect base for watching films, reading or playing games.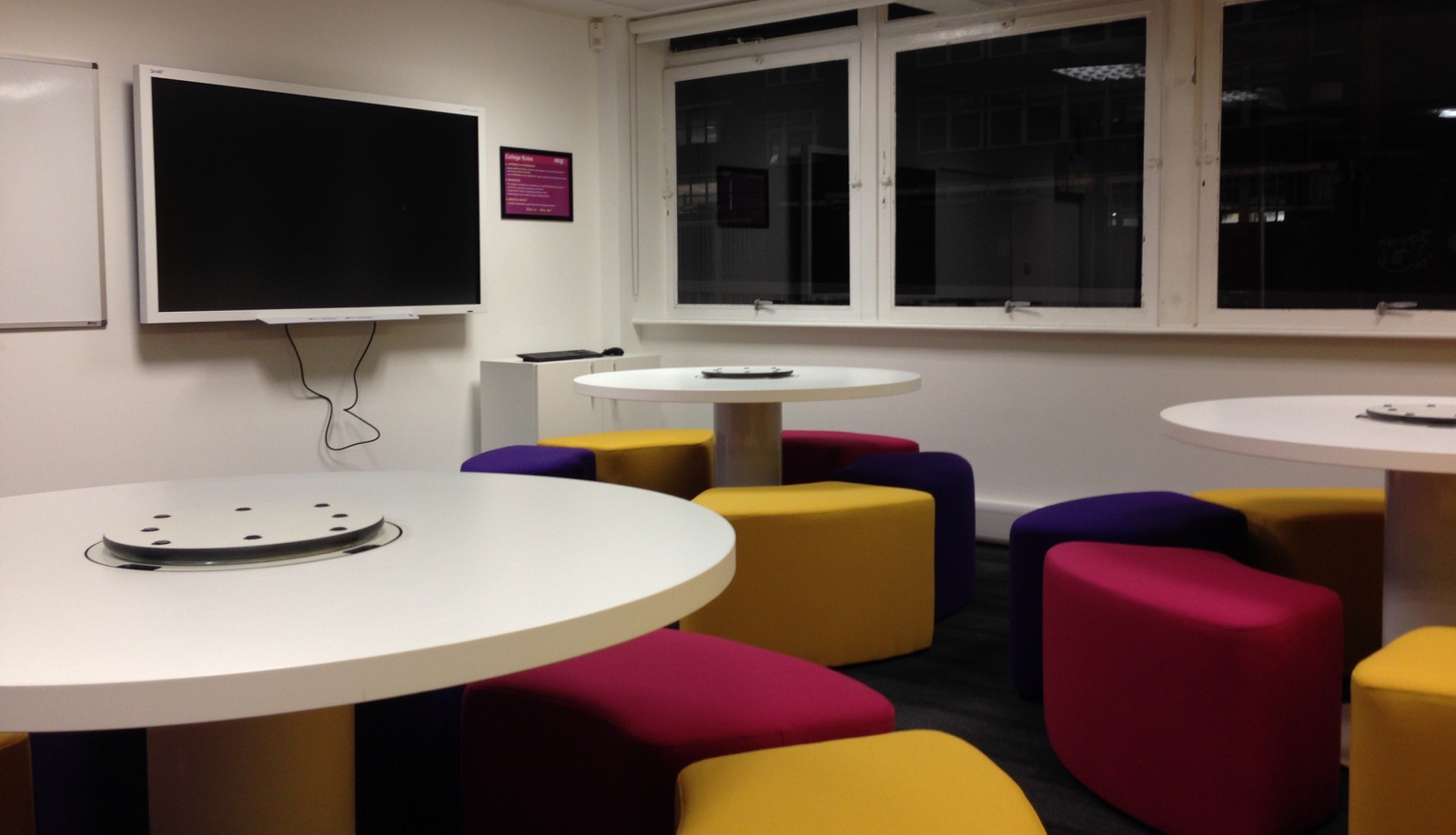 A tech-enriched teaching environment can provide a wealth of benefits for learners by encouraging them to apply their knowledge of English through increasing interaction and discussion with one another as well as working to improve their creativity and evaluation.
Technology to aid learning in the ELT Classroom
The techno-hubs will enable students to participate in a host of engaging activities to support and enrich their language learning and development. This can take the form of Group Work:
participating in collaborative webquests using Google
working in teams Kahoot-style quizzes
creating collaborative writing projects using google docs, blogging, padlets etc
Design:
digital presentations and posters
producing videos and podcasts
comparing graphics and images
Gamification:
getting adventurous with investigation games and QR codes
creating vocabulary games using Quizlet or similar tools
using digital apps and playing educational games installed on the tablets
playing a selection of online ESL games and activities
playing with the Active Teach interactive software built into the ProWise/IWB board
Other web-based activities:
commenting on and annotating web pages
connecting with other classrooms via Twitter or other social media platforms
exploring Google Earth and Google maps
watching films and television programs to aid class discussion
As well as offering these cutting edge language learning methods, the hub space will also be utilised for a wide range of traditional classroom activities including group discussions, drama performances, creating learning resources and reading from a variety of materials such as SpeakOut and Pearson books.
By incorporating both digital and non-digital resources and tools into our English Language courses, we are able to meet the individual learning styles of all students, exposing them to a varied and engaging learning journey that will bring a host of lifelong benefits.