Top 8 Things a Student Should Do This Christmas In Dublin
Fed up of Christmas shopping? Stuck for things to do in Dublin this December as the holidays draw near? Fear not! We've got you covered with our top 8 attractions of things to do in Dublin this December.
Wild Lights at Dublin Zoo – €15 for kids, €20 for adults
Every winter, famous stor ies, myths and legends are brought to life at the zoo with giant custom-made silk lanterns made specifically for Dublin Zoo's Wild Lights. From Peter Pan, the Jungle Book, Alice in Wonderland, and the Wonderful Wizard of Oz, you will be amazing by the stunning, handmade, illuminated lanterns.
"Ocean of Light" is the theme of Dublin Zoo's award winning night-time spectacular this year – and its only sea-rific.
Traditional Chinese performers will wow the crowds, who can also browse the newly extended craft market for Christmas gifts and enjoy a delicious array of Asian foods.
It runs until Sunday, 6th January for more info check out the Dublin Zoo website.
Dublin Christmas Flea Market – Free entry
If you're not sure where to buy unique or inexpensive presents this Christmas in Dublin look no further than the Christmas Flea Market.
They sell a wide variety of second hand, vintage clothes, furniture, vinyl, bikes and almost anything you can think of!
Even if you're not a shopaholic, it's a perfect day out if you're not sure what to do in Dublin this December. Boasting 70 indoor and outdoor stalls and plenty of places to stop for coffee or brunch, it's a lovely Christmas day out.
The market is in Point Square on Thursdays and Fridays from 1-8pm and Saturdays and Sundays from 11am-6pm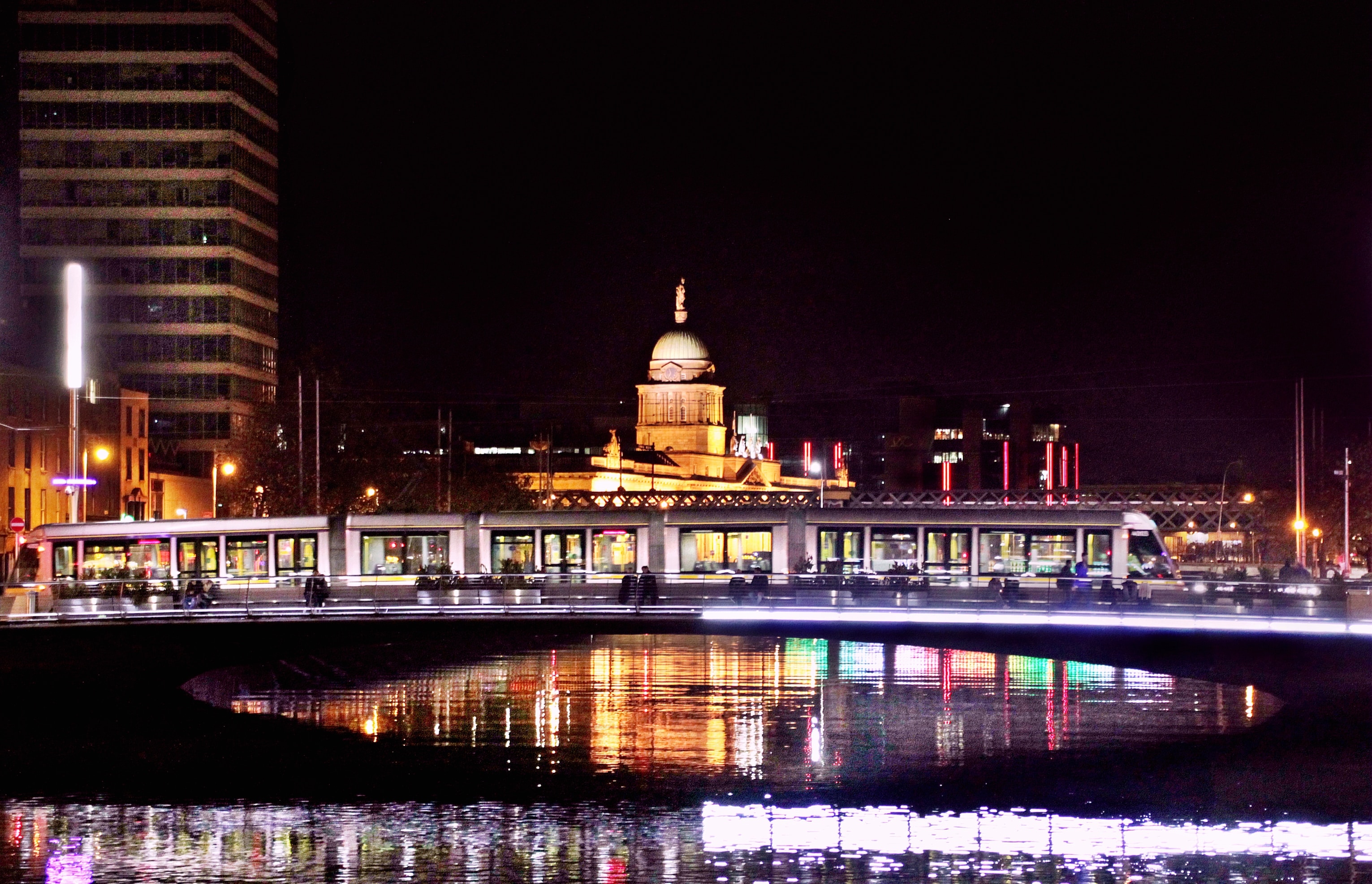 Winter Lights Dublin – Free entry
The perfect thing to do in Dublin this Christmas to get yourself into the spirit is to visit the Winter Lights. 12 iconic buildings and sites throughout the city will be lit up for 30 nights from early December to early January.
Including City Hall, Liberty Hall, the Civic Offices, the Mansion House and the Custom House and also the most popular roads and bridges in the capital including Samuel Beckett Bridge, Millennium Bridge and Parliament Street – it's the perfect activity if you're a walker, wondering what to do in Dublin this December or if you just fancy a wander around.
Live Crib in the Phoenix Park – Free
Looking for something a bit different to do in Dublin this Christmas? Meet donkeys, sheep and calves at this special event in the Courtyard of Europe's largest park.
The family event takes place on December 8, 9, 15, 16, 22, 23 from 9.30-5pm and a choir will perform Christmas carols between 11am and 1pm.
Yule Yard – Free
Calling all food lovers! Eat Yard, the thriving food market beside the Bernard Shaw pub, will be the home of festive food vendors serving up Christmas food this December.
As well as the usual favourites like Box Burger, Lucky Tortoise, Meltdown, Flamin Marvellous bratwurst and The Big Blue Bus, a Winter Warmers bar will serve up mulled wine and hot whiskeys.
For those feeling more adventurous, the Schweppes Alchemy bar will be whipping up classic and festive cocktails.
There'll be pop-up craft fair and farmer's markets every Saturday and Sunday 12-5pm, while crafting workshops, foodie demos and tastings will take place on the Eatyard stage throughout the day.
And last but not least, you can enjoy festive Christmas film screenings and live music as well
Open until 23 December on Thursday/Friday 12pm – 2pm / 5pm – 10pm and Saturday/Sunday from 12pm – 10pm.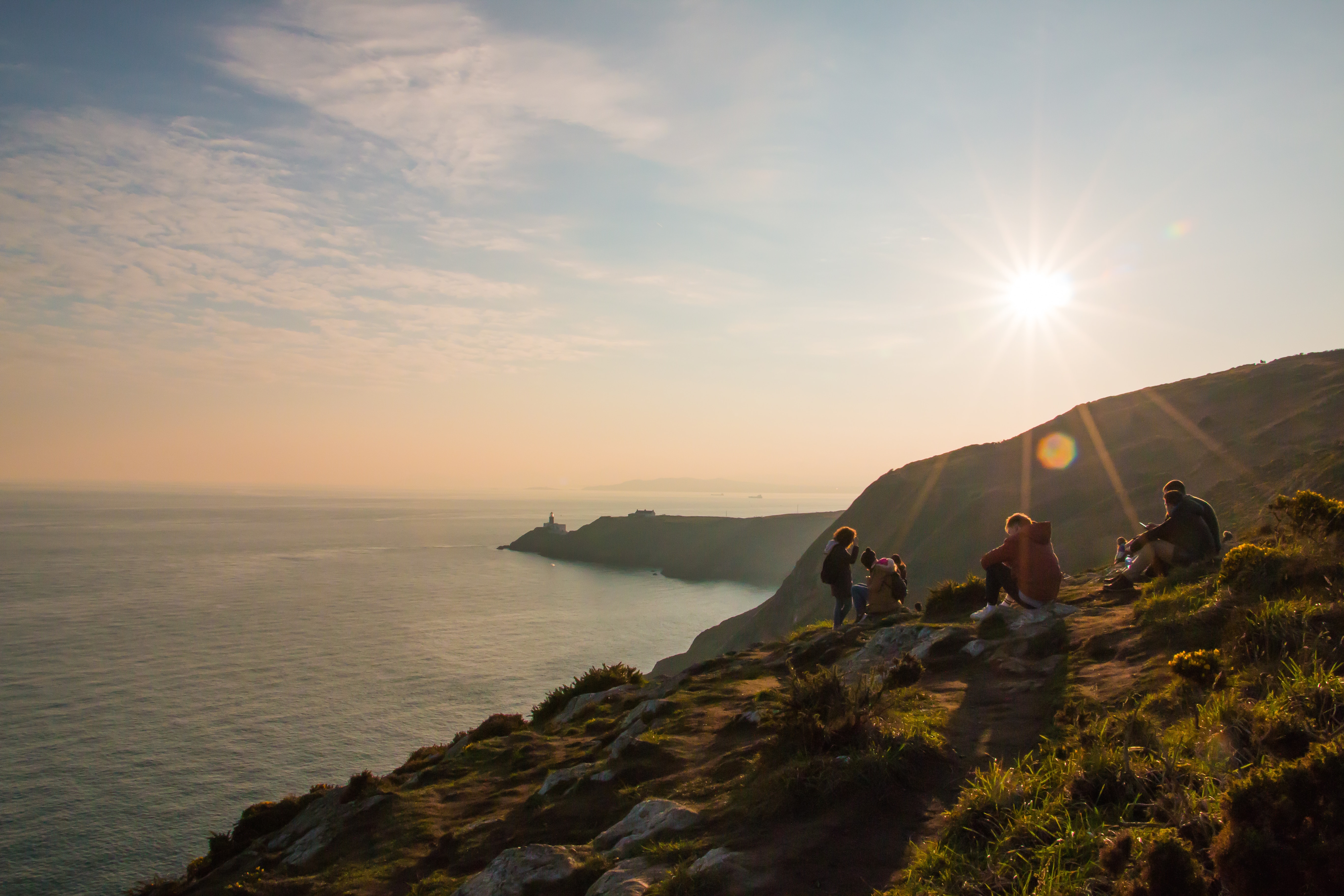 Apres Village
The skiiers will definitely want to know about this top thing to do in Dublin this Christmas
Apres Village in the chq building is an excellent day out in this December. Serving mulled wine, handmade gifts, Apres Village will surprise you with pop-ups, Christmas treats even a virtual reality ski experience, inflatable snow globe and a Christmas choir.
Dún Laoghaire Christmas Market
Just outside the city centre, you can escape the chaos of the city and chill by the sea in Dun Laoghaire. Open from 18th November – 23rd December, it's one of the best Christmas markets in Dublin, with festive sweets, handmade gifts and a funfair!
If you want a traditional Christmassy thing to do in Dublin this December the Dún Laoghaire Christmas Market is the one.
Winter Funderland
Opening its doors from the 14th December – 14th January RDS in Ballsbridge will be home to iSkate-on-Ice, Funderland thrill rides and a traditional Christmas market.
If you're a thrill-seeker or looking for something exciting to do in Dublin at Christmas this is the place to be! iSkate-on-Ice boasts a 1000 Sq. metres outdoor ice-skating area and is perfect for anyone looking for some fun activities during Christmas. Show off your skills on the rink to your mates! If you need a bit more of a thrill, check out a myriad of exhilarating rides in funderland. After some outdoor fun, head to the Christmas market village to try some delicious, traditional Christmas food.