Non-academic reasons to study in Manchester
Manchester is one of the best cities in the world. It's vibrant. It's bustling. It's multi-cultural. And it's a lot cheaper than London.
If you're thinking about studying in Manchester, you're making the right decision. Not only does it have world renowned universities, there are plenty of non-academic reasons to study in Manchester.
Sport
Manchester has one of the fiercest football rivalries in the UK and two of the best teams in the world – Manchester United and Manchester City. Whilst you're studying, you can get involved in the action and experience the competition first-hand. You might even be able to get your hands on a ticket to a game!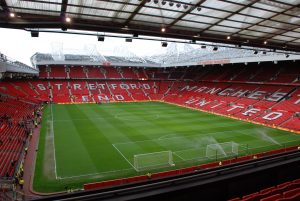 If you're a fan of playing sport, the city has many facilities for you to enjoy. With numerous gyms, leisure centres, swimming facilities and outdoor pitches to take advantage of, there's something for everyone to enjoy. Some facilities are free and when you do have to pay there is usually a reduced, student rate.
Culture
Manchester is home to many museums, art galleries, theatres and independent cinema. Whether you want to spend your free time at The Natural History Museum, learn about English football at The Football Museum, or take in a few exhibitions at the Manchester Art Gallery, you'll be able to fill your days off.
And these are just a handful of the amazing places you can visit. There are so many more places to explore, shows to see and arthouse films to watch. A lot of places are free to enter but where there is a charge, more often than not, student discounts apply.
Music
If you're a lover of music, Manchester is the place to study. Not only is it the birthplace of some of the best bands in the world, it was the birthplace of an entire musical genre. Britpop and the legendary Madchester scene formed in Manchester with bands such as The Smiths, Oasis, The Happy Mondays, Joy Division and New Order being some of the most notable bands from the city.
New, emerging bands continue to form in Manchester and if you study in Manchester, you won't be short of a gig to attend. There are lots of music venues to see live music at. Some small, and some not so small! The Manchester Arena seats over twenty thousand and is the largest arena of its type in Europe. There are plenty of venues for outdoor music events such as Old Trafford Cricket Ground and Heaton Park. Just hope for a non-rainy day!
You'll find a range of vinyl shops on Oldham Street with hidden classics.
Food
With thousands of restaurants and places to grab a quick bite, Manchester caters to all tastes, and budgets! Whether you want to indulge in a night of fine dining, want to grab a quick burger or treat yourself to some fast food, you'll find somewhere to eat in Manchester. Even better, there are student discounts to be had on food all across the city. Amazing food for breakfast, lunch and dinner can all be found in the city, so whether you're craving Italian, Chinese, tapas, Mexican, pub food or healthy vegan dishes, Manchester has it covered. Manchester doesn't have a Michelin star yet but it's working on it!
Landmarks & history
Because Manchester is such an old city, it has a rich heritage and is filled with historic landmarks. Manchester is home to the birth of the Women's Suffrage Movement and Emmeline Pankhurst. The first public library to open in England was just outside Manchester, in Salford. And Manchester was the site of one of the world's first passenger railway station and many scientific achievements of great importance, including the splitting of the first atom, the first oral contraceptive, the first computer and of course the world's first test tube baby.
Why not take a walking tour of the city to learn more about the city's history? Here are just a few of the landmarks for you to visit:
Manchester Town Hall

Alan Turing Memorial

Manchester Cathedral

Victoria Baths

Chinatown
Shopping
If you're looking to use a little bit of your student loan to get yourself some new clothes, Manchester has endless shopping opportunities. The Arndale is the shopping centre in Manchester city centre which boasts over 240 shops and a food court. It has all the high street brands you could ask for, as well as some smaller outlets.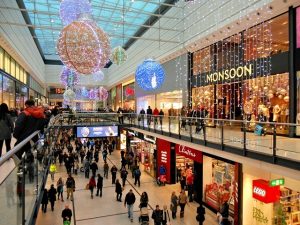 If you fancy a change of scenery, The Trafford Centre is a short bus ride away and has hundreds of shops and restaurants. It even has a Sealife Centre, cinema and Legoland discovery centre.
You'll also find lots of charity shops, vintage stores and independent clothing shops in Manchester city centre's Northern Quarter.
As you can see, Manchester has lots to offer besides a great education. So if you do decide to study at NCG's English School in Manchester, it will be a decision you won't regret.