Liverpool English Language School
In our last update we introduced the new centre opening in Liverpool next month. The building of the English Language School in Liverpool is progressing nicely and so we thought we'd share some pictures of the hard work that's going on:
The classrooms at the Liverpool English Language School
Our nine classrooms have certainly started to take shape!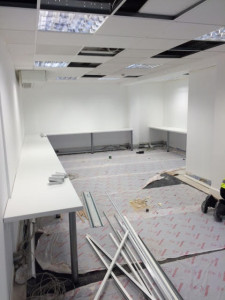 We're delighted to be bringing our English language students in Liverpool state of the art learning technology. Our new colourful classrooms will feature electronic, interactive whiteboards for lively and engaging lessons focussed on multi-sensory, hands-on learning: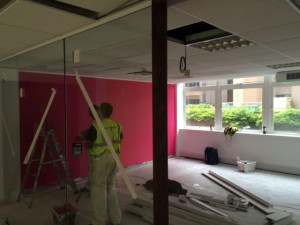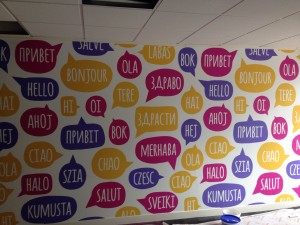 We want our new students to feel inspired both inside and outside of the classroom while they learn. Liverpool itself is packed with world-renowned attractions such as the Liverpool FC's football ground, The Tate Liverpool and The Albert Dock – home of a permanent exhibition dedicated to the lives and times of The Beatles. We're bringing the city into our classrooms with fun décor featuring uplifting, motivational touches: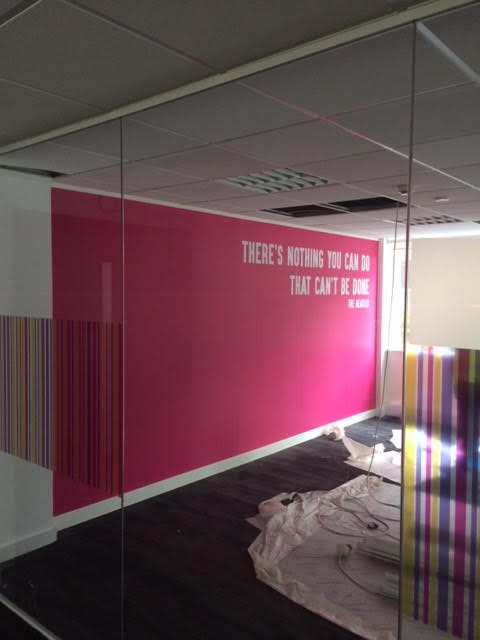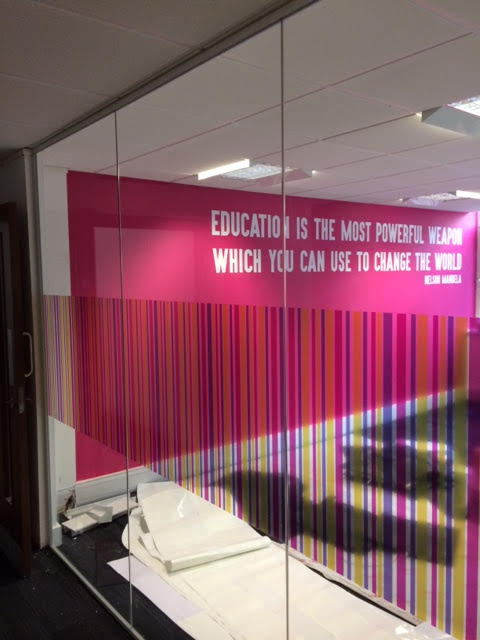 Please click on the links below to see how our 
Liverpool

 

school

 has developed:

 

Stage 1: https://goo.gl/photos/wceaTr31KtNLQVYs9

Stage 2: https://goo.gl/photos/NidJiveHq6xsePa36

Stage 3: https://goo.gl/photos/GPKTSeye8HkFSLAx6

Stage 4: https://goo.gl/photos/EF5v5zxS2x7sTfZ9A
English Courses available at our Liverpool language school
Due to commence on Monday 17th August 2015, we're pleased to offer the following courses at our new Liverpool centre:
-IELTS Preparation
Aimed at getting the IELTS score students need to apply to UK Universities. The course offers plenty of opportunities to practise for the IELTS as well as information and tips about what examiners are looking for, how to prepare for the writing tasks and examples of good answers.
-General English
Our General English course aims to improve our students' ability to use English by focussing on grammar structures and forms as well as speaking, listening, writing and reading skills. On top of learning English for international communication, the course emphasises natural, (British) English, drawing on British culture.
-Intensive English
As with our General English course, this course is perfect for students looking to improve their English speaking, listening, writing and reading skills in order to communicate with people from all countries and cultures. In order to build confidence, students are provided with lots of opportunities to use the English they are learning.
-Business English
This course will equip students with the skills needed to successfully communicate in international business situations. The English language skills learnt in our Business English course help give students access to the best job and boost employability.
You can read more about the wonderful facilities we have planned for Graeme House here, or if you're interested in studying with us in Liverpool, please get in touch and we'll be happy to share more information with you.